INTERNATIONAL SYMPOSIUM ON CHEMICAL SAFETY AND SECURITY MANAGEMENT HELD AT AFD
Dhaka, 12 February 2020; Bangladesh National Authority for Chemical Weapons Convention (BNACWC) and the Department of Chemical Engineering, Bangladesh University of Engineering and Technology (BUET) jointly organized the International Symposium on Chemical Safety and Security Management (ISCSSM 2020) on 11-12 February 2020 in Dhaka, Bangladesh. Almost 100 participants from related organizations participated in the symposium. The symposium concluded today (12.2.2020).
The aim of the programme was to gather academics, professionals, government authorities and industries to promote awareness and share advancements in the field of chemical safety and security and loss prevention. The symposium focused on the chemical process safety and loss prevention, hazard identification and risk assessment, occupational health and safety, textile chemical safety, transportation safety and security, regulation and policies for chemical safety and security management. Subject matter experts from home and abroad delivered presentations at the symposium.
Chairman BNACWC Lieutenant General Md Mahfuzur Rahman was present as the chief guest of the closing ceremony of the programme and distributed certificates amongst the participants. In his closing remarks, he highlighted the importance of such symposium to establish a chemical safety and security culture in the country. He requested all concerns to work together for the nationwide implementation of chemical weapons convention.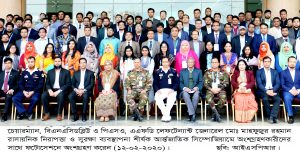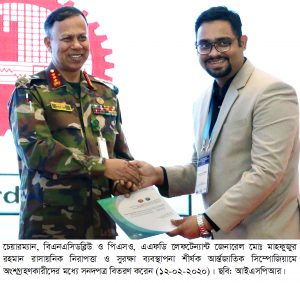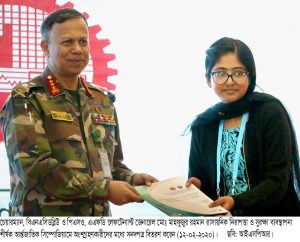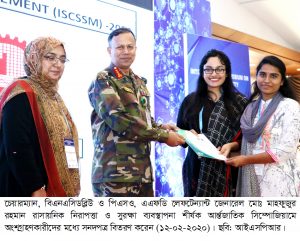 (13)